ADDITIONAL MARK INVENTORY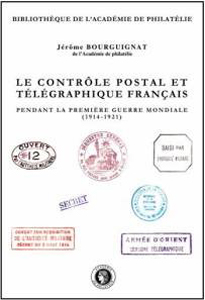 You will find here the first addendum to Jérôme Bourguignat's book Le Contrôle Postal et Télégraphique Français pendant la Première Guerre Mondiale (1914-1921), published by the Académie de philatélie in 2010.
It consists of twenty pages of supplements to chapter 11 of the book devoted to the inventory of marks and control bands.
Many new marks are inventoried.