A FRENCH POSTAGE STAMP ISSUED IN HONOUR OF THE ACADEMY
On the occasion of the fiftieth anniversary of the Academy a stamp was issued on 9 October 1978 (withdrawn 4 May 1979) with advance sales on the 7th. The face value was 1 franc (1st weight step for the non-urgent tariff of the time). This stamp (for the final colours see the index strip on the left) is due to the talent of our much missed titular member, Charles Bridoux who, was not yet in the Academy (the engraving is by Claude Haley). The corresponding « official philatelic document » is shown at the beginning of the « presentation » chapter, however you will not see the first day cover or maximum card…..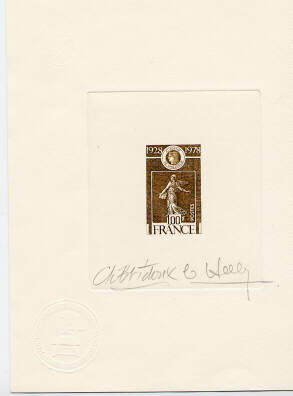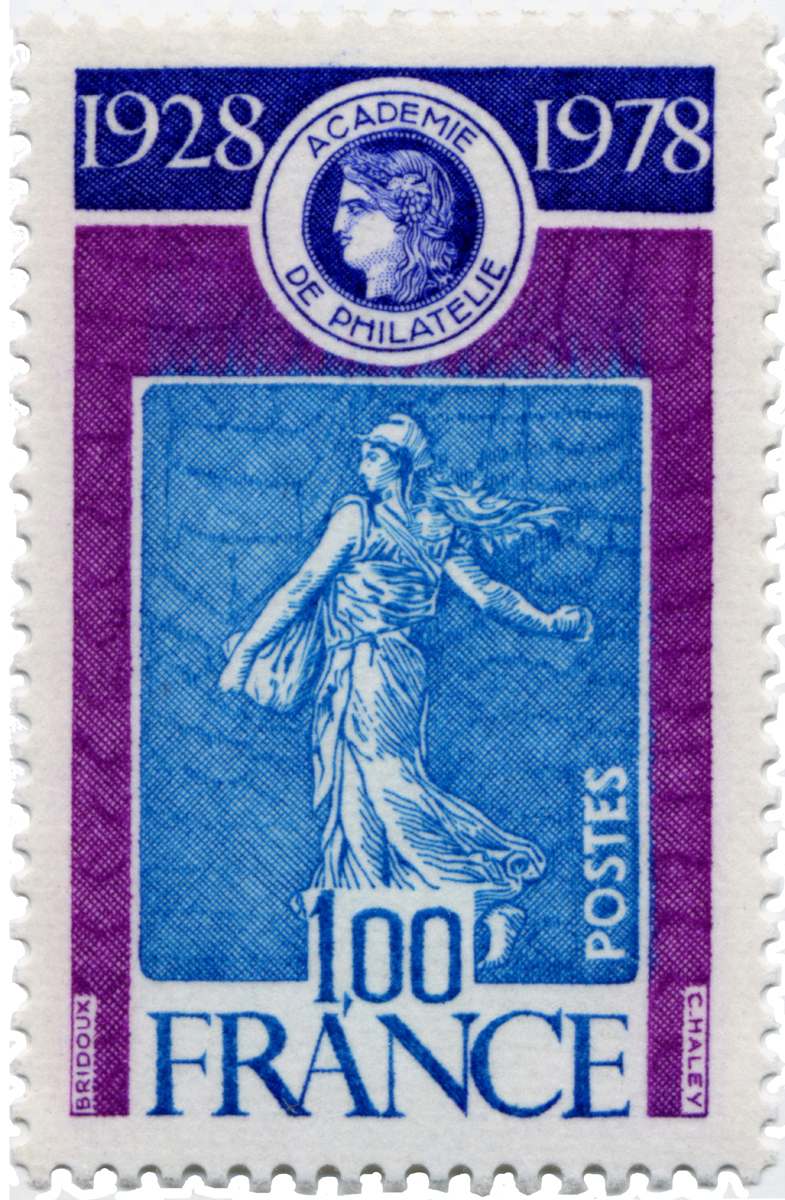 Artist's proof signed by Charles Bridoux and Claude Haley
OUR PERSONALISED STAMP
On the occasion of its 80 th anniversary the Academy used the latest techniques made available by La Poste for the creation of our personalised stamp.
The editing uses our badge with a nice layout.