Welcome to the Académie de Philatélie website

Our e-shop allows you to buy all our books
click here
Some presentations from our members are now also available on youtube (see details below)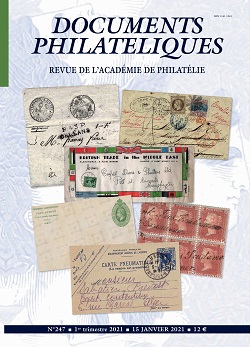 Documents Philatéliques n°248 is available
Our review continues to be sent to our subscribers.
The articles cover a wide variety of subjects as usual.
You can purchase a first subscription Discovery at a discount price.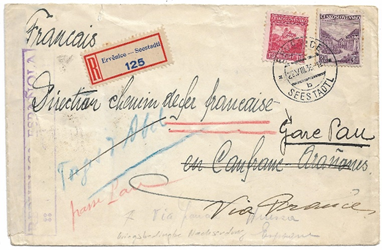 Highlight of the month by José Antonio Herráiz
"A letter for the Canfranc station forwarded in time of war" [more infos]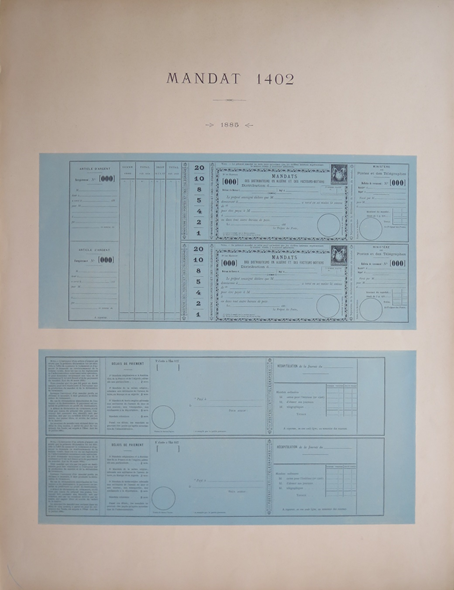 Hiighlight of the month by Georges Ryckner in February 2021
Les réimpressions des entiers postaux pour l'Exposition de 1900 [more infos]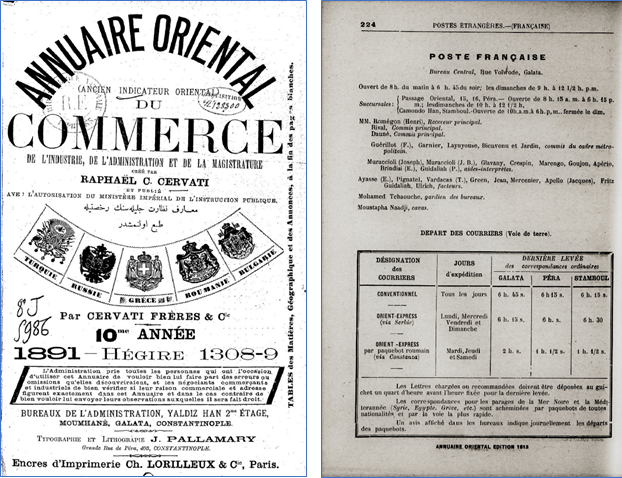 Item of the month presented by Bruno Crevato-Selvaggi in November 2020
M. Henri Romégon et son équipe dans le Bosphore [more infos]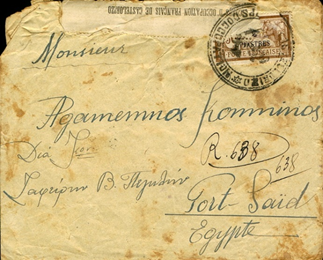 Item of the month presented by Jean-Bernard Parenti in January 2021
La poste restante de Castellorizo à Port-Saïd [more infos]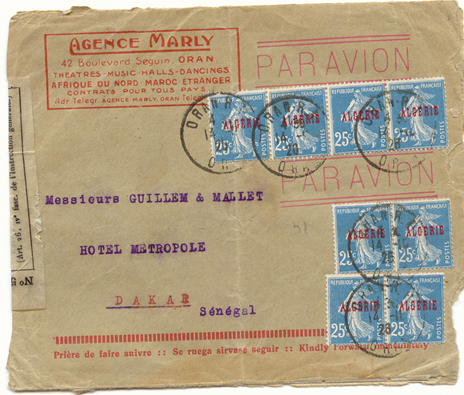 Item of the month presented by Jérôme Bourguignat in December 2020
You can access the resume and the recording of the conference [more infos]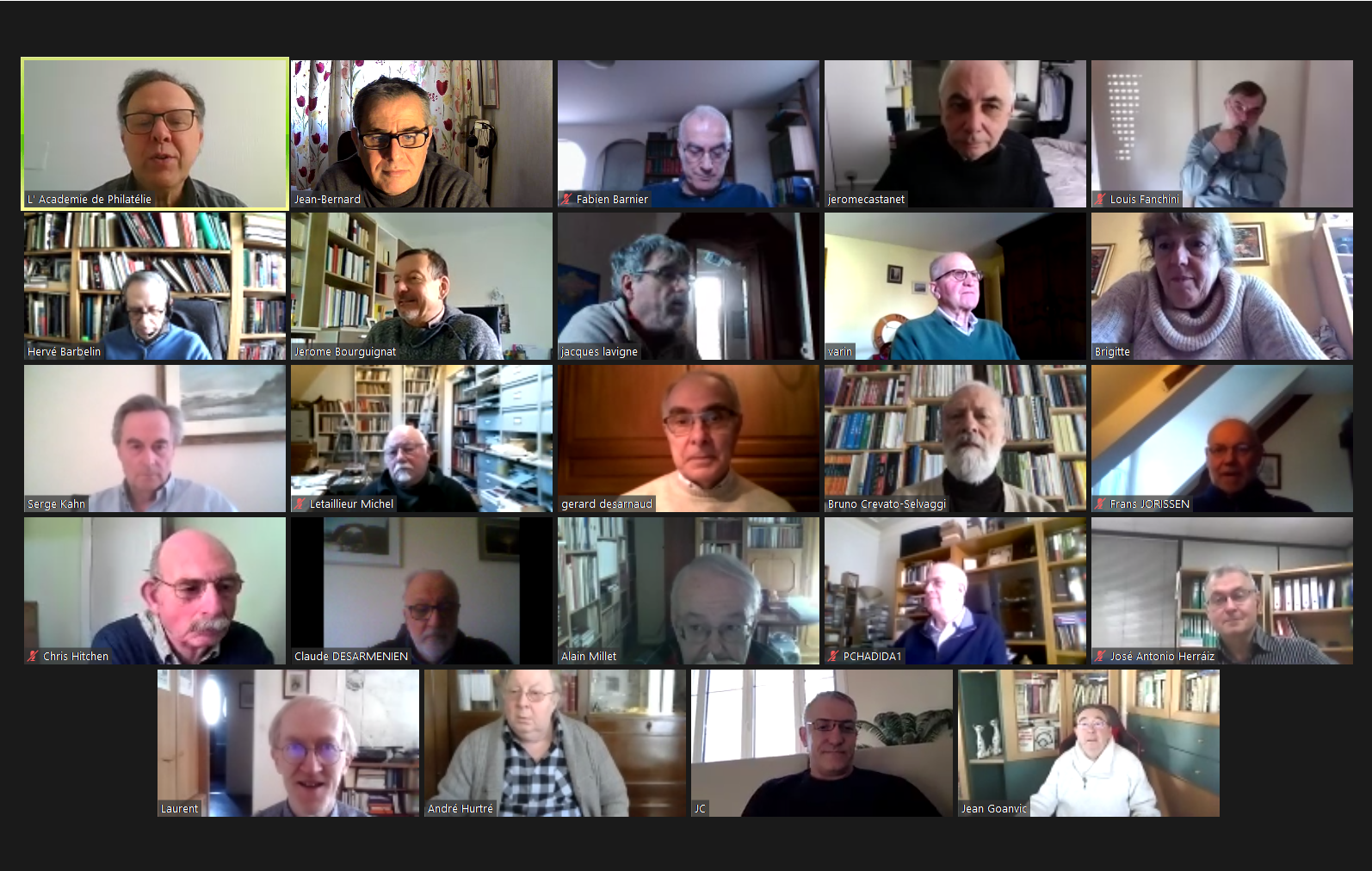 Activities during COVID-19
Despite the containment and later the constraints imposed by COVID-19, the Academy has remained active.
We organize virtual videoconference meetings. This facilitates the participation of some of our foreign members who save themselves a long trip. We are approximately 25 connected to each monthly meeting of our company.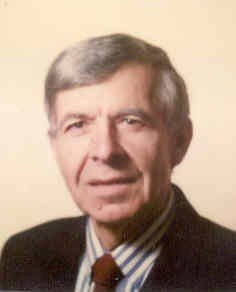 Death of Guy Prugnon
We are sad to announce the death of Guy Prugnon, holder of seat No. 38 since February 14, 1982, on August 13, 2020 at the age of 94. The Academy was only recently informed.
Incoming Events
May meeting by visioconference
01 May 2021 à 14:30
Highlight of the month: Olivier Saintot « Une Semeuse sous une avalanche de machines ».
Conference : Dominique Hardy « Les cachets de sous-caisses ».
June meeting by visioconference
05 June 2021 à 14:30
General meeting
Jean-Jacques Rabineau, "1996-1997, the modernization of the printing techniques of our Mariannes". (to be confirmed)